About us
NHM LimitedTM (PE "NOVIY VEK") is a leading manufacturer and supplier of packaging and processing equipment to the food, cosmetic and chemical industries since 1992. We have installed over 800 units of our equipment in over 47 countries world-wide on 4 continents.
Our company provides clients with everything necessary: from pre-sales advice to full technical support during the warranty and post-warranty period. We are well known for our quick and accurate response to the needs of all our clients.
Our strategy

Product
Manufacture of innovative & non-standard packaging solutions

Customer
Small & medium sized companies worldwide

Price
Highly reliable & good quality equipment at competitive prices

Service
Provide service & spares to clients worldwide
Our industries
Dairy Enterprises (Dairy Plant, Butter Making Factory, Milk Canning Plant)

Fat and Oil Enterprises (Margarine Factory, Fat and Oil Factory)

Cannery Enterprises (Juice Producers, Drinks Producers, Tomato Sauce and Paste Producers)

Household Chemicals (Liquid Soap, Cream, Washing Agents)

Powder Products (Tea and Coffee Producers, Dry Fruits, Nuts and Cereal Producers, Spices and Seasoning Producers)
Why choose us
1

We provide reliable packaging equipment in order to reduce costs and increase your productivity

2

We provide high quality machines at affordable prices

3

We sell through agents in various regions and provide quick, efficient service
Our services
NHM LimitedТМ offers full range of services from installation and start-up works, personnel training to guarantee and post-guarantee maintenance. Our technicians have high level of qualification, lot of industry experience and undergo regular training. Service engineers undertake installation and commissioning of our machines in many countries. Our company has our own spare parts warehouses in Ukraine, Kenya & Algeria. We have the possibility to provide our clients with all necessary spares with short delivery period and are flexible in meeting market demands.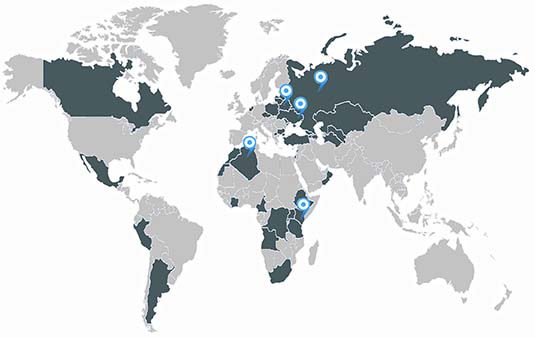 Our clients
Open vacancies
We are looking for colleagues and like-minded people