Auto Counting and Crating System
Automatic stacking system is an automatic system used for automatic counting and crating of polyethylene (LDPE) pouches in containers (polyethylene or carton cases).

This system can be integrated into the working line with a Vertical Form-Fill-Seal (VFFS) packaging machine of any make.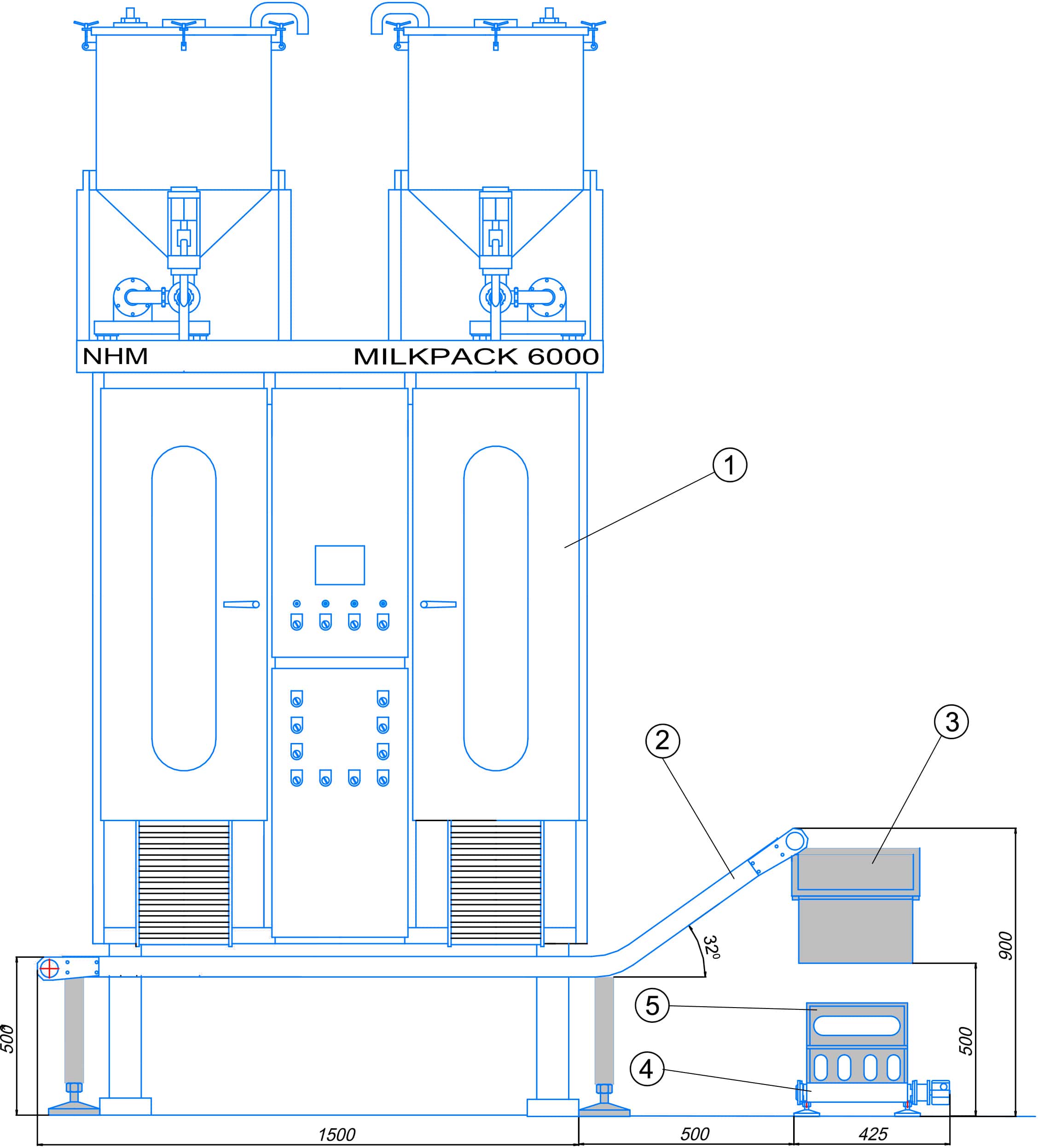 OPERATING PRINCIPLE
Ready filled pouches come from a VFFS packing machine (1) come on the outfeed conveyor (2) and are transported to the pouch counter- collector (3).
Empty cases are fed to the horizontal conveyor (4) and stop under the counter collector (3).
The empty case is filled with set number of pouches.
After filling, the counter-collector closes the flaps, the filled case moves on the horizontal conveyor (4) and the next empty case takes its place.
Upon detection of this empty case, the flaps of the counter-collector opens and fills the next case.
VFFS Packaging machine
Conveyor for the filled pouches
Counter-collector for pouches
Horizontal conveyor for feeding of empty cases
Case / Box
TECHNICAL SPECIFICATION
| SPECIFICATION | VALUE |
| --- | --- |
| PACKED PRODUCT | Polyethylene pouches |
| POUCH TYPE | Pillow pouch |
| TYPE OF STACKING | In bulk at 3 points |
| PRODUCTIVITY*, MAX | Up to 600 cases / hour |
| RANGE OF POUCHES COUNTING IN A BOX | From 1 to 99 pouches (depending on case and pouch dimensions) |
| ELECTRICAL POWER (MAXIMUM) | 0.4 Kw, 380±4% V (3 phase), 50 Hz |
| AIR CONSUMPTION | ~ 0.8 m3/hour |
| WEIGHT | ~ 160 kg |
SALIENT FEATURES
PROGRAMMABLE CONTROLLER ENABLES:
Transportation of pouches to the counter-collector
Counting of pouches
Transportation of empty, filled cases
Counting of filled cases / boxes
Start / stop operation of the horizontal conveyor
Uniform distribution of pouches inside the empty case provided there is a constant supply of empty cases
Provides an alarm signal to stop the machine in case of lack of cases and/or when the counter-collector is full
Provides a signal to the machine to start after detection of box (depending upon the packaging machine control system)
Programming of the quantity of pouches for counting in a case/box
Programming of the working algorithm for the "flaps" of counter-collector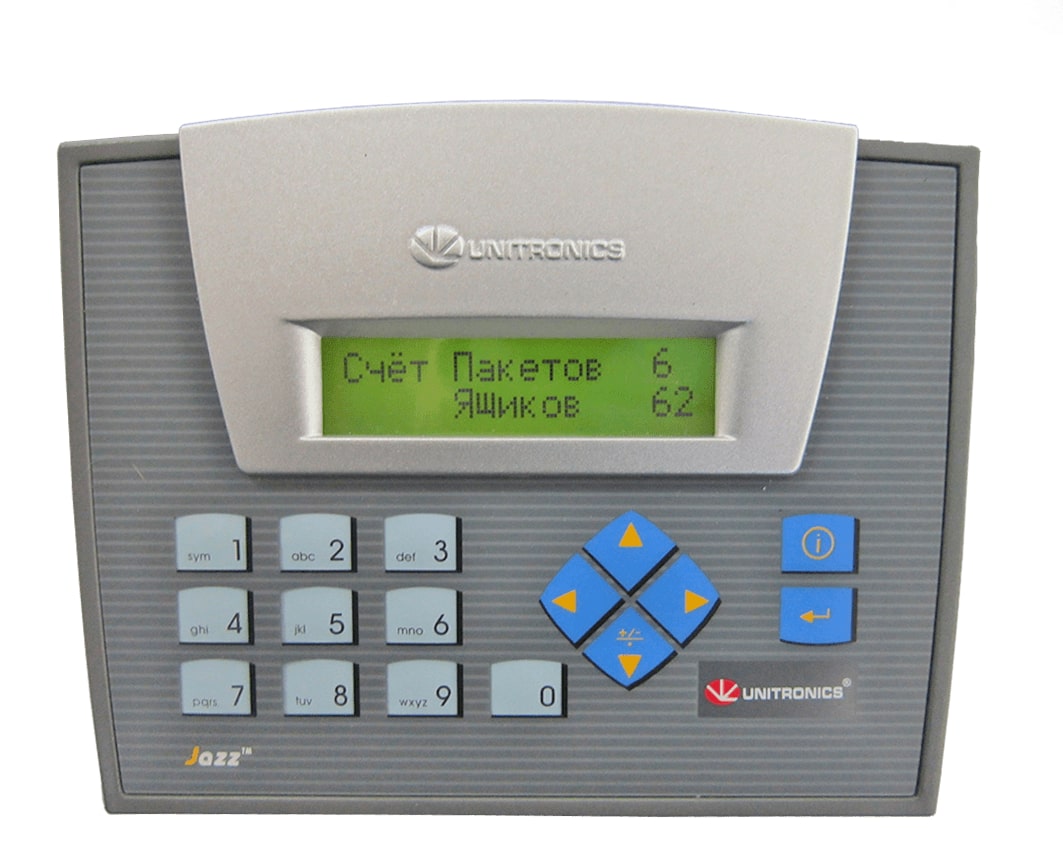 OUTFEED CONVEYOR:
Power: 0.18 kW
Speed of the conveyor for transport of pouches: 0.4 m/sec
Tilt angle: adjustable
Maximum height: 900 mm
OUTFEED CONVEYOR:
Pneumatic Drive
Opening flaps have three positions for uniform distribution of pouches inside the case/box
Counting of pouches is undertaken by the help of a photo eye sensor
HORIZONTAL CONVEYOR FOR EMPTY CASE / BOX FEEDING:
Overall dimensions: 650 х 1600 х 260 mm
Power: 0.18 kW
Speed of the conveyor for transport of pouches: 0.4 m/sec
Working mode: Start-stop operating
Otros tipos de envases de interés