01.03.2021
Mazoon Dairy Company (MDC) is the biggest dairy company in Oman. This state-of-the-art factory was built from scratch (2015 – 2017) along with it's own cattle farm of 3,500 milking cows for milk supply.
The factory spans 50,000 sq mts, which is equivalent to 7 football fields. The plant encompasses a variety of facilities, including the manufacturing of all fresh dairy products, juices, ice creams, long life milk and cheese.
Our company came to the attention of Project specialists as a reliable supplier for pouch filling of milk and milk products. Upon consultation MILKPACK 6000 with conveyor system and automatic CIP system was ordered in November 2019. The said machine was installed in 2020. Our service engineers carried out all commission works of the packaging machine and connected it to Tetra Pak's CIP system at MDC.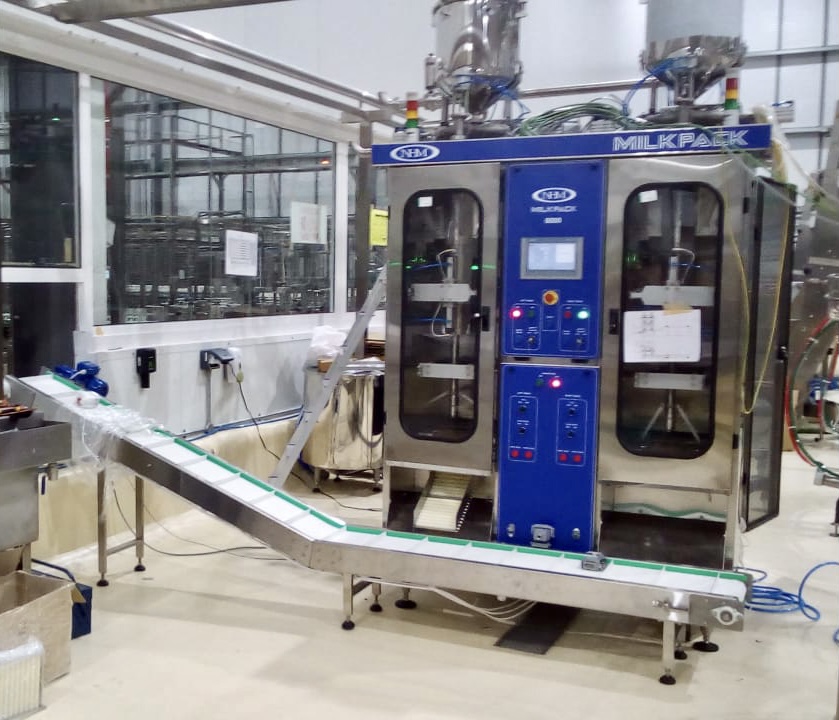 Oman is the third country in the GCC to have installed our packaging machine.
We wish Mazoon Diary Company growth, expansion, prosperity and look forward to our future cooperation.
Thank you to for your choice and trust in our equipment and look forward to many years of cooperation!