24.03.2021
Product packaging plays a key role in the delivery of products to the end consumer. And in order to create high-quality, reliable and modern packaging, it is necessary to use innovative technologies and packaging equipment.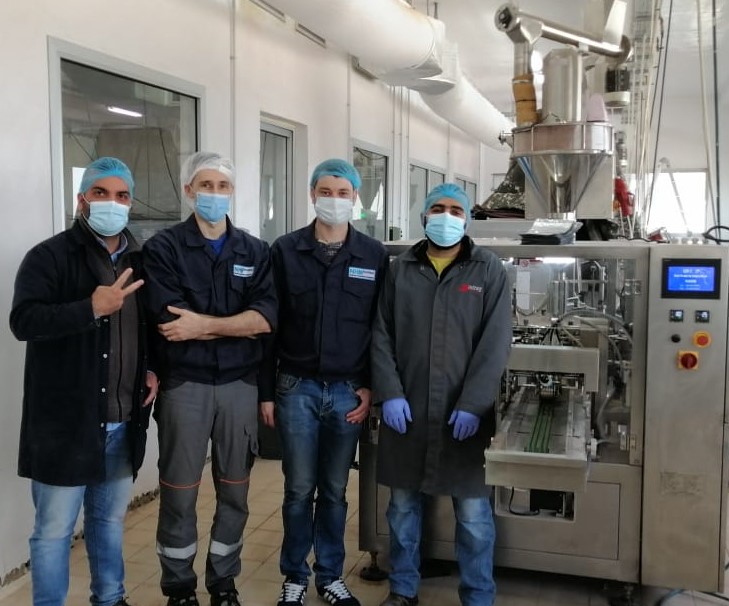 Our service engineers successfully commissioned a packaging machine for ready dry mixes in Doypack with zipper at HINTRAG, Lebanon.
The packaging machine was manufactured in accordance to the Technical Specifications and will be used for 2 packet formats with weights of 500 g., 1000 g. The ready dry mixes are powders that are being dosed with high accuracy and speed using a Servo Auger filler. The turnkey project was supplied along with an Automatic screw infeed system and a dust extraction system.
Hintrag will shortly launch its Aruba brand products in Doypack packet with zipper that provides ease of usage, excellent marketing medium for shelf display and cost-effective packaging material.
We wish Hintrag successful implementation of all marketing plans & financial growth.
Thank you very much for your trust in our company!