21.09.2020
Trust is a fundamental condition that forms the foundation of good relations between people & cooperation between companies.
A month later after receiving the second machine from our company in July 2020, Delight Catering Ltd, Angola, addressed us again with an assignment to manufacture a non-standard Tub Filling Machine ATM-2 for filling viscous products (yogurt & mayonnaise) in 3 different formats and modified atmosphere packaging (MAP). The production of packaging equipment shall require a few months' time & will be manufactured according to the agreed technical specifications.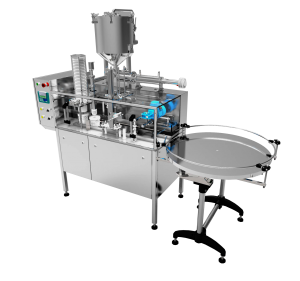 We thank Delight Catering for this repeat purchase. We highly appreciate your trust and wish you success, growth and stability in these difficult times!