23.07.2020
On the recommendation of our existing Customer in West Africa, a company from Angola – Delight Catering, represented by CTO Christopher Avedikian
, contacted us for the purchase of packaging equipment model
CFM-2L
for packing viscous yoghurt into cups with a capacity of 3000 pcs/hour with prolonged shelf life.And we took up this interesting & challenging project. This month the machine was tested and shipped!
The machine enables sterilization of cups & aluminum lids and the filling process takes place under laminar flow. The filler can be hygienically cleaned on both sides and the scope of supply includes an autonomous CIP station. The machine has a completely closed construction and a laminar airflow is created using a class 100 HEPA filter. Our specialists implemented these features and the project was completed on time.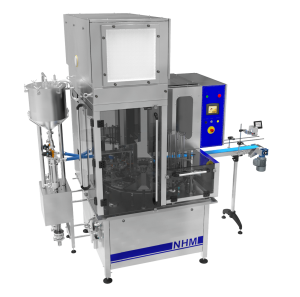 We are awaiting pleasant feedback and continued cooperation after Delight Catering receives the equipment, which we will definitely inform you about!
Well, what more can be added? Thank you for your trust!